The Ultimate Expedition is an episode which will feature mostly Super Mario Bros. 3 (SMB3) content including the levels and the world map's tiles and some level icons. The paths and most of the level icons on the world map are from Super Mario World (SMW). It also features some functionality for the players from the New Super Mario Bros. (NSMB) series (NSMB DS, NSMBW, NSMB2, & NSMBU/NSMBU Deluxe) including a wall jump, a power-up guard, a ground pound, and a mid air twirl. Additionally, warp transitions are also included throughout the episode. There are also star coins in each level (apart from the switch palaces and mushroom houses), as well as a red ring for collecting eight red coins. Not only this episode has mostly SMB3 content, there are also some Super Mario Bros. (SMB1), and Super Mario Bros. 2 (SMB2) content including some levels. This episode was originally called "Curse of the Giant Bowser" and I decided to change the episode's title to make it better in my opinion.
Because beta 1 is almost ready for release, a pre-release of beta 1 is now available to download here:
https://drive.google.com/file/d/1a268Ko ... sp=sharing
. Beta 1's pre-release involves minor changes for some levels but major updates to the switch palaces (yellow, green, & red) as shown in the screenshots below.
SCREENSHOTS OF THE EPISODE
World 1-1 (The Expedition Begins):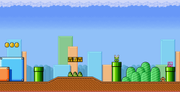 World 1-2 (Blue Underground):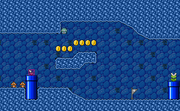 World 1-3 (The Wooden Platforms Hill):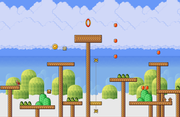 World 1-4 (Subcon Valley):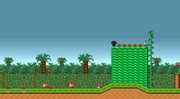 World 1 Map (Grass Land):

World 2-1 (Sandy Desert):

World 2-3 (Underground Desert):
World 2 Map (Desert Land):

World 3-2 (Rocky Underwater):
World 3 Map (Water Land, Unfinished as it's just 2 levels and a Red Switch Palace):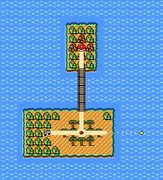 Warp Zone (Early concept):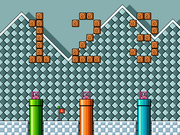 Yellow Switch Palace (since Beta 1's Pre-Release)

Green Switch Palace (since Beta 1's Pre-Release)


Red Switch Palace (since Beta 1's Pre-Release)


WORLDS LIST
World 1 - Grass Land
World 2 - Desert Land
World 3 - Water Land
Worlds 4-8 are unknown what they will be at the moment.
RELEASE DATE (FULL RELEASE)
Unknown, whenever it is out of beta.
CREDITS (GRAPHICS, MUSIC, AND LUNALUA SCRIPTS)
Valtteri
MrDoubleA
vitzie629 (me)
Core
Jacko
DanielFA
legend-tony980
Elf of H & L
NSPBWii
Dr. SVH
Mike
darkbloom
Zant
BackwardsPigeon1985
Enji
Bulby_VR
MegoZ_ (Mego)
Custom Music Credit (SMA, SMA4, & SMM2 16-bit Music that I used in this episode)
LadiesMan217
OLD BETA VERSIONS (PREVIEWS INCLUDED)
Beta 1 Previews:
Beta v.01 (1st Beta 1 preview) Release Date: December 25th, 2021:
https://drive.google.com/file/d/1Ly7WmZ ... sp=sharing
Beta v.50 (2nd Beta 1 preview) Release Date: January 14th, 2022:
https://drive.google.com/file/d/1oeLrtB ... sp=sharing