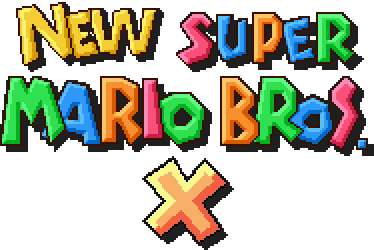 Salut folks. I am Core, and i am leading the development of revived NSMBX. Old NSMBX (or SMBX Remastered) development was canceled in 2012. Despite all expectations from community at that time, XerX couldn't keep it's development for too long, because of her lack of experience back in that time, so she made her project open-sourced. Recently (in January) SMBX's source code was uploaded, and i've decided to revive NSMBX's development. Despite the thing that i had to move NSMBX to TheXTech's engine (C++), development continued and continued, and now we are here. It still will go on, and you can check out spreadsheet for progress information and "roadmap", if you are interested.
I want to say huge thanks to Wohlstand for introducing me into Qt and i want to say huge thanks to old NSMBX team.
I also want to note that you'd better don't use unfinished stuff in editor (they are not in tileset box), and be sure to report bugs if they exist.
---
Google Spreadsheet
-
https://docs.google.com/spreadsheets/d/ ... sp=sharing
Github Repository #1 (Source Code)
-
https://github.com/Wohlstand/TheXTech/t ... bx-by-core
Github Repository #2 (Resources)
-
https://github.com/Core-LOVE/nsmbx-resources
Github Repository #3 (Launcher)
-
https://github.com/Core-LOVE/nsmbx-launcher
---
---
Here you can download NSMBX:
v1.0:
https://discord.gg/RMYdYfX