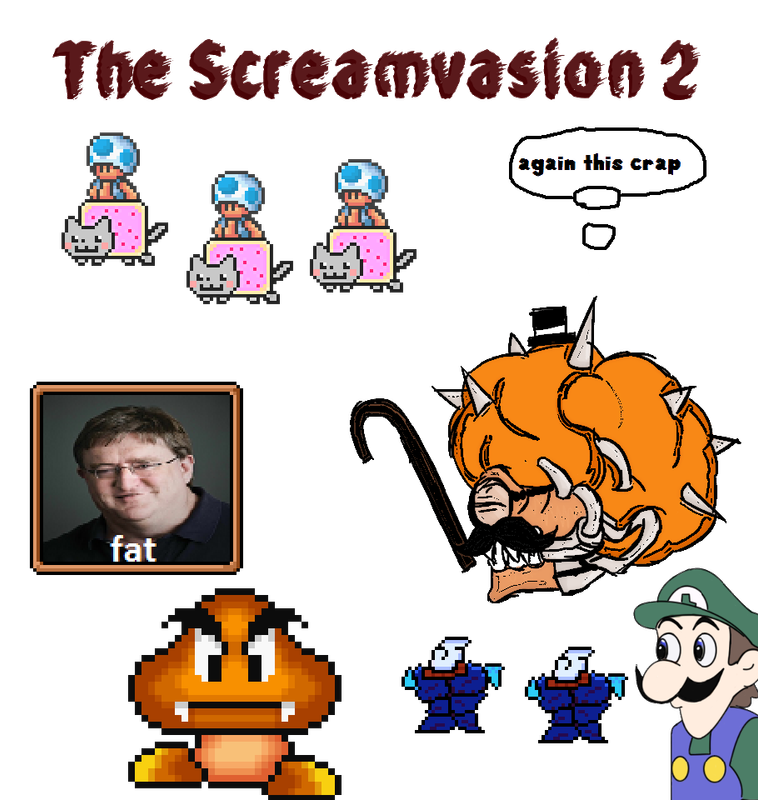 Hello everyone, lol! It's time to show off a true masterpiece of SMBX! This time this is another version, which is now on beta 4, so well, let's play this now, but first... we need to familiarize ourselves with it:
WHAT'S NEW:
-The episode is fully ported to Beta 4, also all levels are converted to lvlx
-All music that belongs to Waddle is removed (The level "You are not immune to propaganda" isn't renamed, but I put completely different music in it
-Added new levels to make episode more interesting, it's time to tell Merio about sins!
-New gaming atmosphere, at all
-Almost all levels are redone, added new scripts, to make it more interesting! After all, no one wants to play the second version, in which all the bugs are removed, but the levels are not redone, so I redid 85% of the levels in the episode!
-Sanct, Waddle, Ryaa, ShadowStarX were removed from the credits, since they did not concern the development of my episode at all, I introduced them there only because of my stupidity, I apologize for that!
-Parallax is successfully fixed in the "daddybrain.lvlx" level, the third phase of Daddy Brain is also fixed
Screamshots:
PLAY THIS EPISODE ONLY USING BETA 4, OR PAL, YOU WILL NOT LAUNCH IT USING LOWER VERSIONS, SUCH AS MAGLX3 OR BETA 3
Tell Milkman about purpose of goggles. But keep at mind, he always know your meme lmao
Get this greatest meme
(If you found any bug, let me know about it in discord!)