Hello everyone! Since Patch 3 of SMBX2 Beta 4 came I can't test any levels in the game (or play it), whenever I press F5 it shows me that message: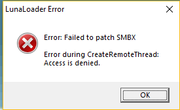 I even deleted the whole game and download it again and moved it to another place in PC because when I tried to install it in "Downloads" it showed me another message: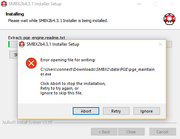 Thankfully when I moved it to "Local Disk" the 2nd message didn't happen, but the 1st message does meaning I still can't test any levels. I really your help guys to fix this problem.